Wound Care Challenge Update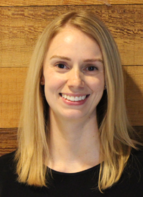 Dear Innovators,

We are glad that you have joined us in this Challenge. Meet another member of the team, Katie Hagel!

Katie is our Innovation Consultant and she will be leading us through this exploration of the wound care problem space. She works for the Centre for Effective Practice and has lots of experience in solving problems in the health care system. Thanks Katie!

Katie wants to know about barriers faced when patients transition between home and primary care settings

Join the conversation and share your experiences here!

Your Innovation Sherpa,

Johanna




For any support on the Challenge or the platform, please reply to this email.