Rodney Falconer recommends
Steve Jobs by Walter Isaacson

My book choice is Steve Jobs, by the bestselling author Walter Isaacson. We see people in the world today who are very successful and all the benefits that come with that. What we don't see is their behind-the-scenes intense personal drive to innovate, or the hard work and sacrifices they made to get there. It is no secret that the way Steve Jobs treated others was less than ideal. However, he was a very hard worker and a perfectionist, traits I do admire. There is no experience quite like opening a brand new apple product for first time and seeing how beautiful and shiny it looks. It is amazing to have a device in your hand that allows you to learn about anything you want or listen to any song you want at any hour of the day. The joy you experience when watching a PIXAR movie for the first time with your family is so wonderful it is hard to describe. I really enjoyed learning more about the creative entrepreneur who made all these imaginative, revolutionary ideas a reality. The book earned Isaacson the 2012 Gerald Loeb Award, and was adapted into the film "Steve Jobs" in 2015.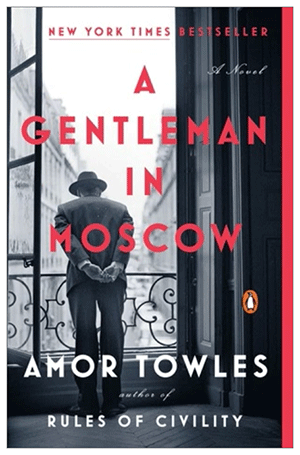 Lois Smith recommends
A Gentleman in Moscow by Amor Towles

My book choice is A Gentleman in Moscow, written by New York Times bestselling author Amor Towles. According to Bill Gates, the book is "technically historical fiction, but you'd be just as accurate calling it a thriller or a love story." Yes, Gates writes book reviews! With some parallels to the "lockdown" we have all been experiencing, this story brings remarkable distraction that is so welcome now. It takes place entirely within the luxurious Hotel Metropol in Moscow. The year is 1922, a tumultuous period in Russian history. Winter's icy roads and vistas are replaced by the enchantment of the warm hotel lobby and beyond. The political events going on outside the doors are barely acknowledged, but the lounges, ballrooms and wine cellars inside become home when Count Alexander Ilyich Rostov is sentenced to house arrest at the hotel, condemned for having written a poem. His adventures are told with a lightness that is humorous, compelling and wonderful! Friendships arise unexpectedly at many turns. However your summer is spent this year, reading this New York Times bestseller is sure to bring a smile.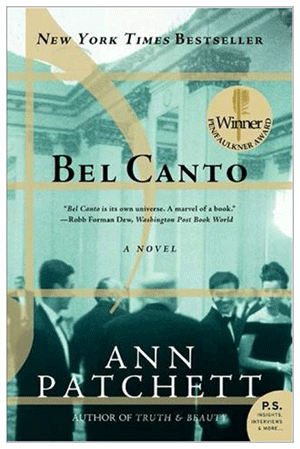 Lira Lamaca recommends
Bel Canto by Ann Patchett

I was first introduced to Bel Canto by a colleague during a visit to our local used bookstore. The plot of the novel is a hostage situation. Somewhere in South America, a lavish birthday party is being held at the home of the country's vice president. There are a lot of powerful people in attendance, including diplomats from Russia, Italy and France. A world-renowned soprano is scheduled to perform as the highlight of the party. It is a perfect evening until a band of terrorists takes the entire party hostage. What begins as a panicked and life-threatening scenario slowly evolves, over days, weeks, then months, into something quite different, a moment of great beauty as terrorists and international hostages forge unexpected bonds and become comrades. There are great friendships and the chance for love in an unexpected place. Bel Canto translates as "beautiful singing" and this New York Times bestseller does just that.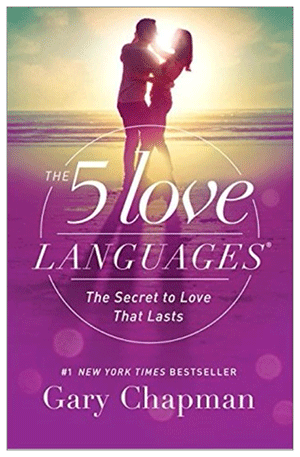 Meredith Mercer recommends
The 5 Love Languages: The Secret to Love that Lasts by Gary Chapman

In January, I wrote out a list of goals that I wanted to achieve during 2020. One of those goals is to read 12 books during the year. Prior to the work-from-home order, I had started to read The 5 Love Languages by Dr. Gary Chapman. Who knew the learnings from this book would be put to the test so promptly?! With all that is going on in the world today, learning to understand ourselves and others better has become a valuable tool. Our fears, sense of security and other emotions have, in many aspects, been challenged. I don't view this as a couples-only book. The insights in this #1 New York Times bestseller can be applied to many forms of relationships. The book is a practical, insightful guide that can be read and re-read for many years to come.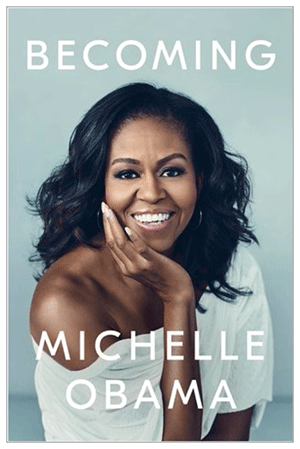 Sarah Lillico recommends
Becoming by Michelle Obama

Becoming is a strikingly honest memoir of the former first lady Michelle Obama, the first African American to serve in that role. Written eloquently and in a way that allows you to really feel part of Michelle's experiences, the book talks about her roots and how she found her voice, as well as her time in the White House, where she created one of the most welcoming, inclusive environments in U.S. history. It covers her public health campaign, the role she played as a powerful advocate for women and girls in the U.S. and around the world, and her role as a mother. It's incredible to read about someone so influential and at the same time human. This book really shows how much Michelle cares, not only about her family, but families all across the States. I couldn't put it down once I had started reading; I just kept turning page after page to see what she would say next.
Very best regards,
The Smith Falconer Financial Group
CIBC Wood Gundy

Lois, Rodney, Lira, Meredith and Sarah

Smith Falconer Financial Group

CIBC Private Wealth Management consists of services provided by CIBC and certain of its subsidiaries, including CIBC Wood Gundy, a division of CIBC World Markets Inc. "CIBC Private Wealth Management" is a registered trademark of CIBC, used under license. "Wood Gundy" is a registered trademark of CIBC World Markets Inc.