Trouble viewing this email? Click here to see it in a browser.
List (Re)activation Confirmation: In order to comply with local privacy regulations, please click below
to receive further emails from MyScrapMachine.com.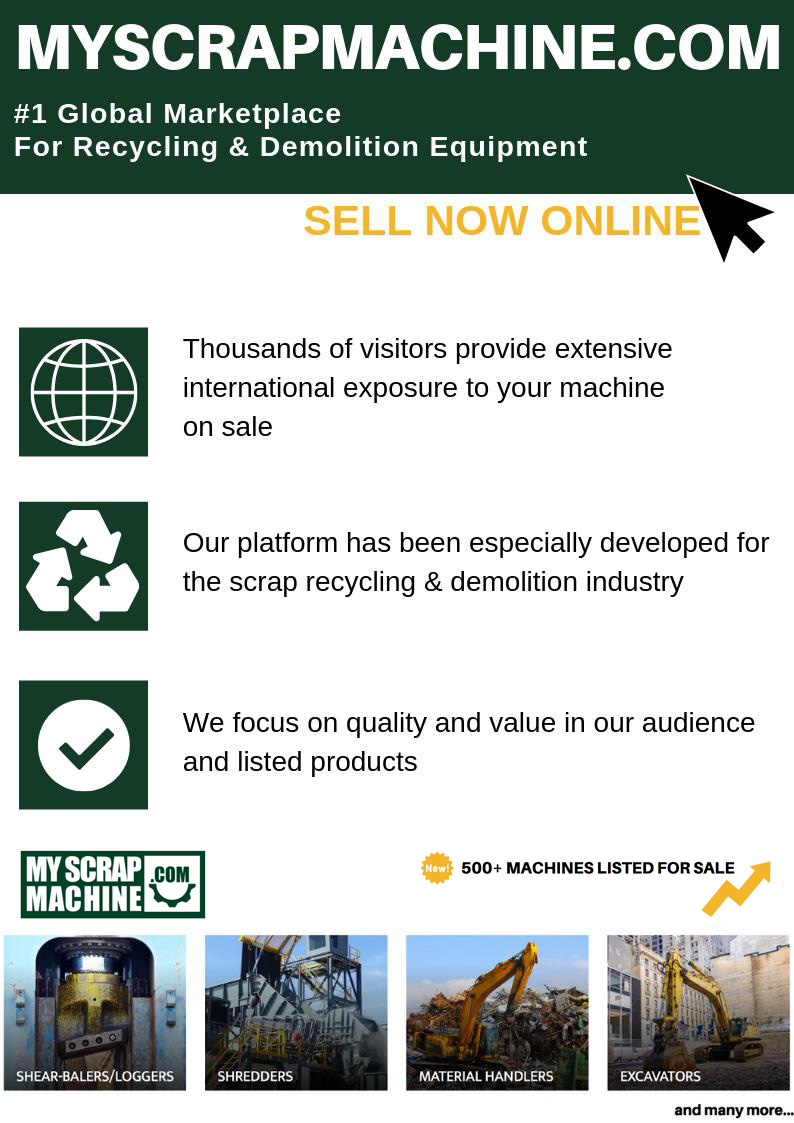 New Additions:
LEFORT SB660 Crawler
Available Immediately:
Gensco Scrap Orange Peel Grapple
The great thing about our industry is that we Process and Handle material and waste the same way all over the globe....

MyScrapMachine.com has been developed by professionals from the construction, demolition and scrap recycling industries. Our goal is to be the world's largest portal connecting owners and operators to used, demo and new processing equipment.

FREE to upload and post equipment. Deal direct with Buyers and Sellers all over the world. Visit www.myscrapmachine.com, browse, create an account, upload and connect!
Questions? Contact Us